tokenaussie posting in

paintedimage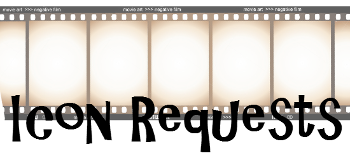 Making.Icon.Requests

Simply fill out the form and leave a comment. Keep in mind that the more information you give me, the easier it will be for me to give you exactly what you are looking for.

If you'd like me to consider making icons for a particular fandom you can use this post to offer suggestions.

Character Icon Requests


Celebrity Icon Requests


N.B. Any icons made will be available for other people to use unless otherwise requested.